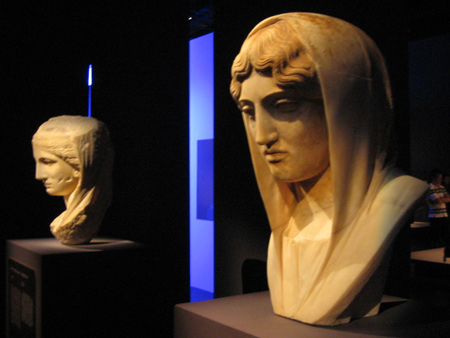 Heh, a bit backlogged with my posts.. I was at the National Museum last Sunday with friends to see this exhibition before it leaves in March. I've always been in awe of what great sculptors could achieve with stone, but this is the first time I've had the chance to see any up close in real life. We spent about 3 hours there sketching – which just shows how slow I am, but I'm working on that – before rushing off to lunch and a jamming session at Paradiz Centre..
Anyway it's definitely worth the trip, it's normally $8+ but if you have a student card it's $4.. drawing models that'll hold their poses for as long as you want.. well, till March anyway.. Oh yeah, picture courtesy of Mai since my camera was sent for repairs then.
Scans after the cut..
Still have some problems with contrast and drawing speed.. I tend to place a lot of light marks before committing to shading, somewhat of a bad habit.. Moved on from the full body Satyr sculpture after my friend made me realise that I'd been taking a reaaally long time just to draw that.. maybe 20+ minutes?

Being made generally of marble, these life sized statues needed well designed supports to have lasted through the centuries without cracking or breaking apart from their weight.. Many of them had tree branches that inexplicably grew into their bodies from the sides.. This guy looks like he's in a rather uncomfortable position tho.. haha..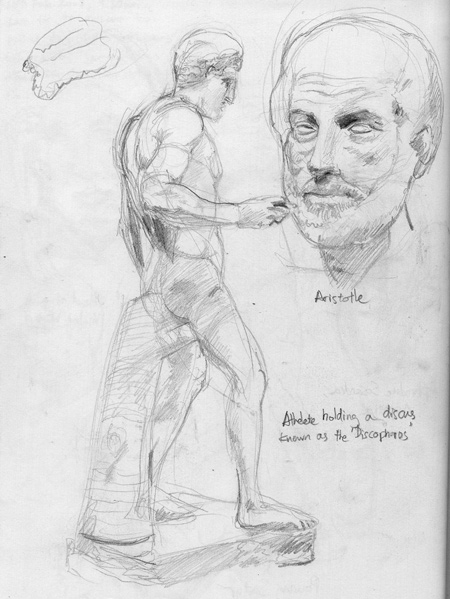 This is my favourite sculpture there, Venus Genetrix.. It's actually a Roman 2nd Century AD copy of a 5th Century BC Greek bronze.. It's solid marble yet the depiction of cloth in
its wrinkled and wet state is totally believable.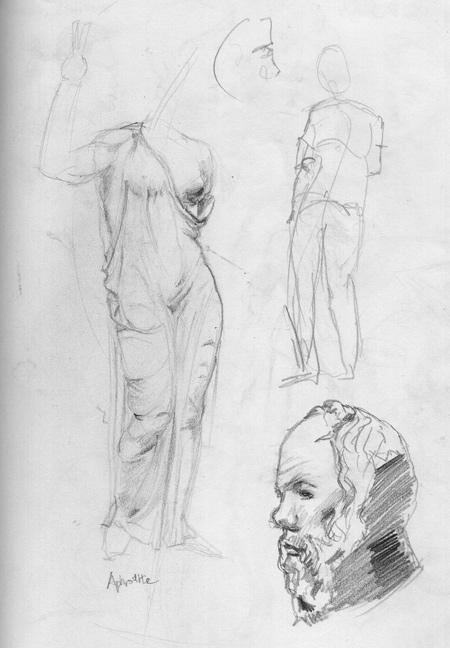 Ben & Jerry's after our jamming session! Random sketches of people in and passing this expensive but yummy dessert oasis.. Not too sure about that counter top dancing cow girl tho…
Tags: greek sculpture