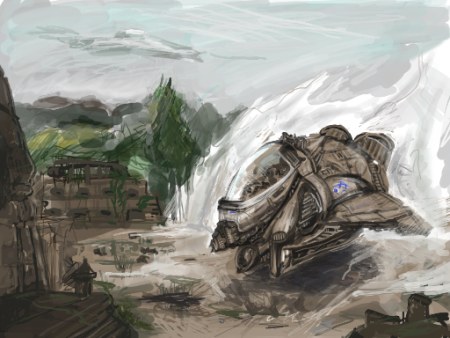 Hi everyone! 2010's been pretty good so far.. still practicing painting with my DS.. 2 of my favourites out of the last two months. I spent more time on these than the earlier ones, still keeping them in the sketch realm tho. The lighting of the fur was pretty tricky, I guess I made it harder on myself by deviating from the reference. Still, I like how it turned out in the end.
On the 3d side of things, I've been doing quite a bit of low poly stuff at work lately. Finding it pretty fun, and I'm grateful for the opportunity to try so many different styles. Would like to do some cute low poly stuff in my spare time, well we'll see.. anyways, 2009 was a pretty good start to life in the industry. 2010's gonna be the year everything gets set in motion.
Just gotta keep working hard, and have fun doing it..