I've been trying out some new stuff lately.. Had a go at making La Mian (Hand Pulled Noodles).. I was inspired by a great
bowl of Pork Rib La Mian I had at Century Square's basement level last saturday after Forest Adventure.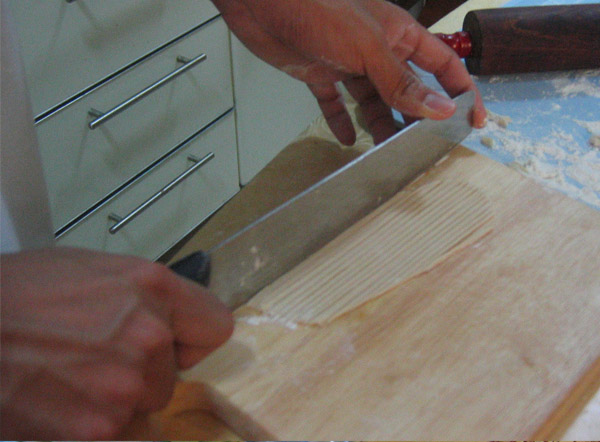 Sadly, my hand pulled noodles weren't as pull able as I would have liked, so I had to cut them with a knife (note to self, get a Pasta Machine).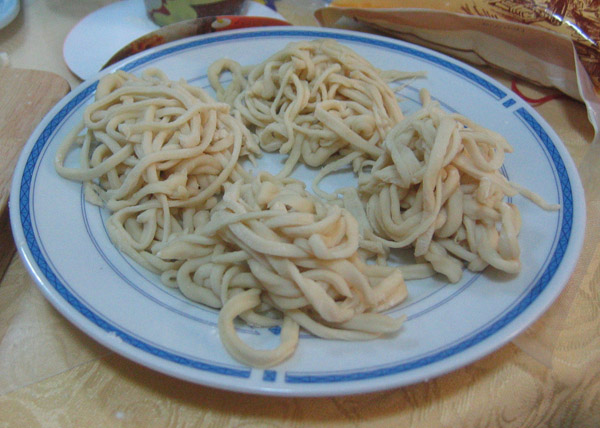 The soup started with chicken bones, dried prawns (Thanks mom, good idea!), garlic and ginger. Shabu-shabu pork slices, prawns and spinach were added to the boiling mixture just before serving. The noodles were kinda weird looking, but the taste was pretty good.. Added some chin chia lok (fermented shrimp) chilli for extra kick and flavour.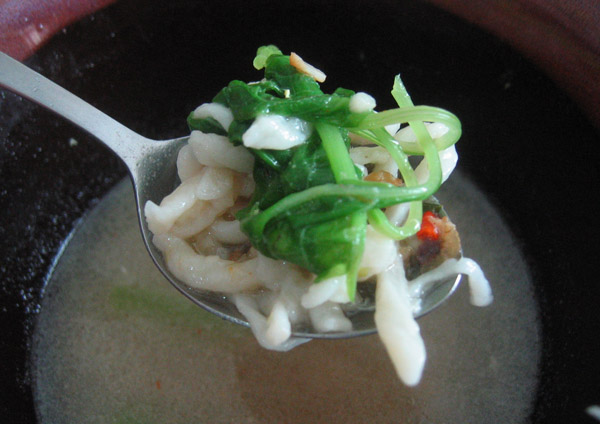 Here's a picture after everyone devoured
most of it in a fit of hunger – I managed to remember in time to snap a photo, but all that was left by that time were noodles and spinach. Heh, it was a fun experiment..but that being said.. next time I'm just gonna use instant noodles..
Oh yeah.. and this is what I made today with Blender..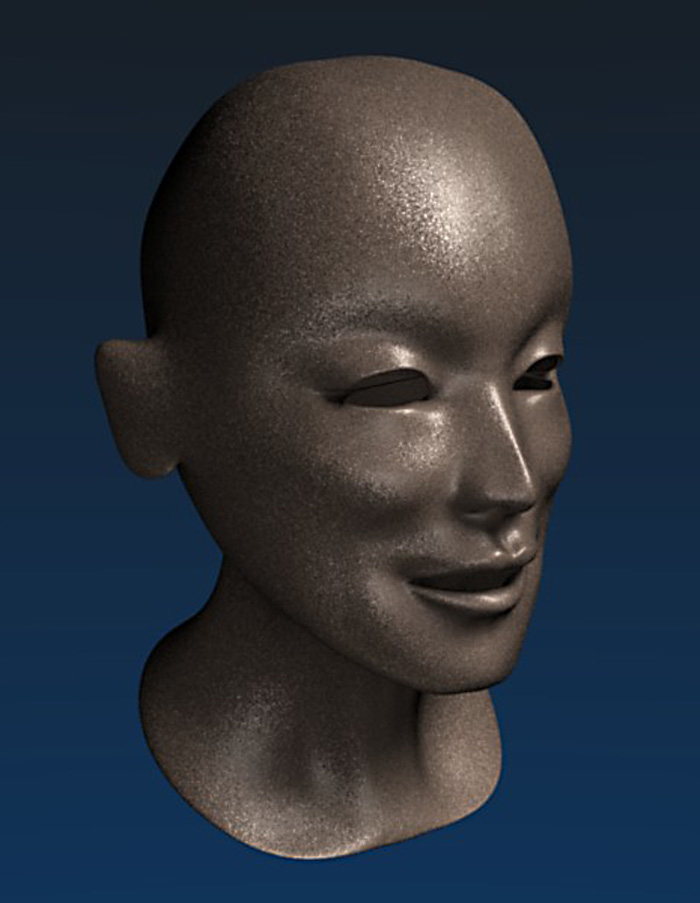 It was a bit of a struggle at first what with the weird UI and all, but for about 6 hours work from installing the program I'm pretty happy with the results. More updates coming soon..